The rate at which songs are released are at an all-time high, making it very easy to miss some great records. In order not to overlook these songs we've made a list of some extraordinary records released within the month.
In no particular order, Enjoy!
Darkovibes – Tomorrow
Origin: Ghana
If you've been paying keen attention to this musical genius, you'd understand when I say he's one act you can't put in a box. We hear a lot of musicians claim their genre can't be defined but Darkovibes shows this by experimenting with diverse sounds and rhythms. Unlike his previous Hiphop street anthem 'Mercy', Darkovibes takes the contemporary highlife approach on this record backed with a stellar production by the ever-talented Kuvie. His vocals on this record sounds fresh, there's improvement in his songwriting as well as the arrangement of the record. On this record he promises to his lover that his grind would yield fruits and her time and energy won't go to waste.
Moelogo – Shine Your Light
Origin: Nigeria
Moelogo shows his versatility once more by releasing this uplifting soulful song in anticipation for his upcoming EP. Over a rather minimalistic production which mainly contains flutes and guitar riffs, Moelogo empathises with his listener as he serves introspective lyrics with his soothing vocals. He approaches the song in a soulful manner as he empowers his audience into 'Shining their light' and 'don't be scared'.
Haywaya – Bakukaiba Featuring E.L
Origin: Ghana
E.L might have dropped his hottest verse this year on Haywaya's song. Thereby taking the spotlight off of him, but I guess Haywaya knew this was bound to happen immediately he signed up to feature the hottest rapper in the country. Uche B delivers the heavy hitting trap production on this crowd moving record which would have you unconsciously dabbing to it. "40k be the flat rate", E.L is eating folks. This needs to be on your workout playlist, it's an energetic record. Haywaya infuses his indigenous Hausa with English to deliver crisp catchy verses. 
Sage – Trust You
Origin: Kenya
Having trust issues has never sounded this fun and relatable at the same (damn) time. Sage Chemutai, or simply Sage brings her past into the present by asking questions before committing to her newly found lover. Over the record she opens up about her past relationships and how it's made her sceptical of accepting someone new into her life. Her vocal range perfectly suits this pop record. The infectious hook serves as a cherry on top of a very well baked cake.
GMK – Coconut Lips Ft. Tomi Thomas
Origin: Nigeria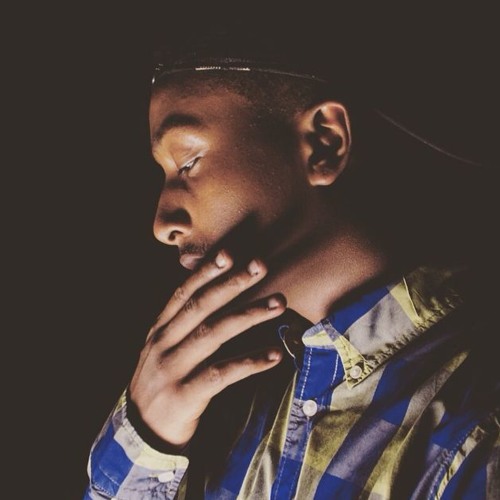 Two of Nigeria's rising stars, Grand Master King (simply GMK) and Tomi Thomas link up for this rather chill mid-tempo record. "My baby been thirsty lately, I wanna be loving you" we get you Tomi.
Harawa – The Beginning
Origin: Kenya
Emmanuel Harawa, this Malawian / Kenyan rapper has lowkey dropped a surprisingly solid EP this 2017. "The Beginning" is the second effort from his "Let Me Speak" 4-tape EP. He directly speaks to his naysayers over the IVN-produced song. With clever wordplay and similes, Harawa dazzles the listener with crisp delivery on this amazing song. If he continues with such releases he might be a force to reckon with. We have great hopes for this 19-year old spitter.
ModuloTGB – Shito
Origin: Ghana
Additional Vocals: Nel Magnum
Modulo TGB is one of the pioneers of the English/ Ga rap. With earlier hits of 'Dumbeemi' and 'Mission Statement', he's made his mark as one of the best when it comes to writing skills and delivery. He liaises with the industrious Nel Magnum for this catchy Afrofusion record. 'Shito' is adventurous with the production and the melody, which defines most of the song. This is a breakaway from the usual heavy-hitting rap records we've become used to from Modulo, we love this new direction.
Kev – La vida loca
Tchella – Traffic
Origin: Nigeria
Tchella is one of a kind and he proves this with his very soulful ballad. The pricelessness of this record can't be overemphasised. This is a brave release from a rather unknown musician. On this record he croons about a failed relationship he seems to be the cause of. This is one of those songs that put you in a rather somber, reflective mood. You can't deny his amazing vocals on this song.
"Love hurts when it's one-way traffic".
Meka Mungai x Taio Triiipper – Take Your Time
Origin: Kenya
Meka Mungai takes soulful records to a different level with Take Your Time. Flawlessly going through low and high notes, Meka Mungai reminisces of a once blissful time with her partner. Taio Triiipper drops a few verses for the Mr. L.U produced cut, admitting his imperfection and being the less deserving one in the union. The two artists have the sort of chemistry on this record that could produce an album. We're waiting guys.
Tim – Lyre
Origin: Nigeria
This song has a  playful caribbean feel to it which makes it even more entertaining. Tim Lyre is an amazing vocalist but on this song he showcases his versatile songwriting skills. Tim Lyre serenades his lover on this love jam with a very infectious hook. Find that loop button quickly.
Losa – Play Safe
Origin: Nigeria
Losa takes us back to the original afrobeats roots with a minimalistic production coupled with a very infectious melody. You can't deny his enchanting vocals over those piano chords on this banger. This is truly music at its peak. Gearing to release his EP soon, we hope the songs are this smooth and calm. 
Ria Boss – Carefree
Origin: Ghana
After shining on featured songs like Ayat Zamani's 'Changes', Ria Boss follows it up with her own soulful record. Her voice immediately taps into your emotions, sucking you into the grooviness of the song. You won't be able to escape from her silky vocals.