Each other day a plethora of songs are released through various channels, making it difficult to keep track of all the amazing tunes among them. We have curated a list of songs which would undoubtedly catch your attention.
In no particular order; enjoy.
Kly – Scrrr Pull Up Ft. Wizkid
Origin: South Africa/ Nigeria
Kly dropped his 'KLYMAX' EP towards the end of 2016."Scrrr Pull Up" which happens to be one of the standout tracks on the project, recently got a blessing from Wizkid in the form of a verse.
The trap record which is produced by Wichi 1080, who also happens to handle a chunk of the production on the entire project, begins with Kly groaning about his female partner over a trap soul beat which quickly evolves into a full blown trap record. Wizkid continues to show his dominance on the African music scene with another marvelous verse and also a distinct interpolation of "Pick up the phone" by Travis Scott and Young Thug. This is a legitimate street anthem.
Origin: Ghana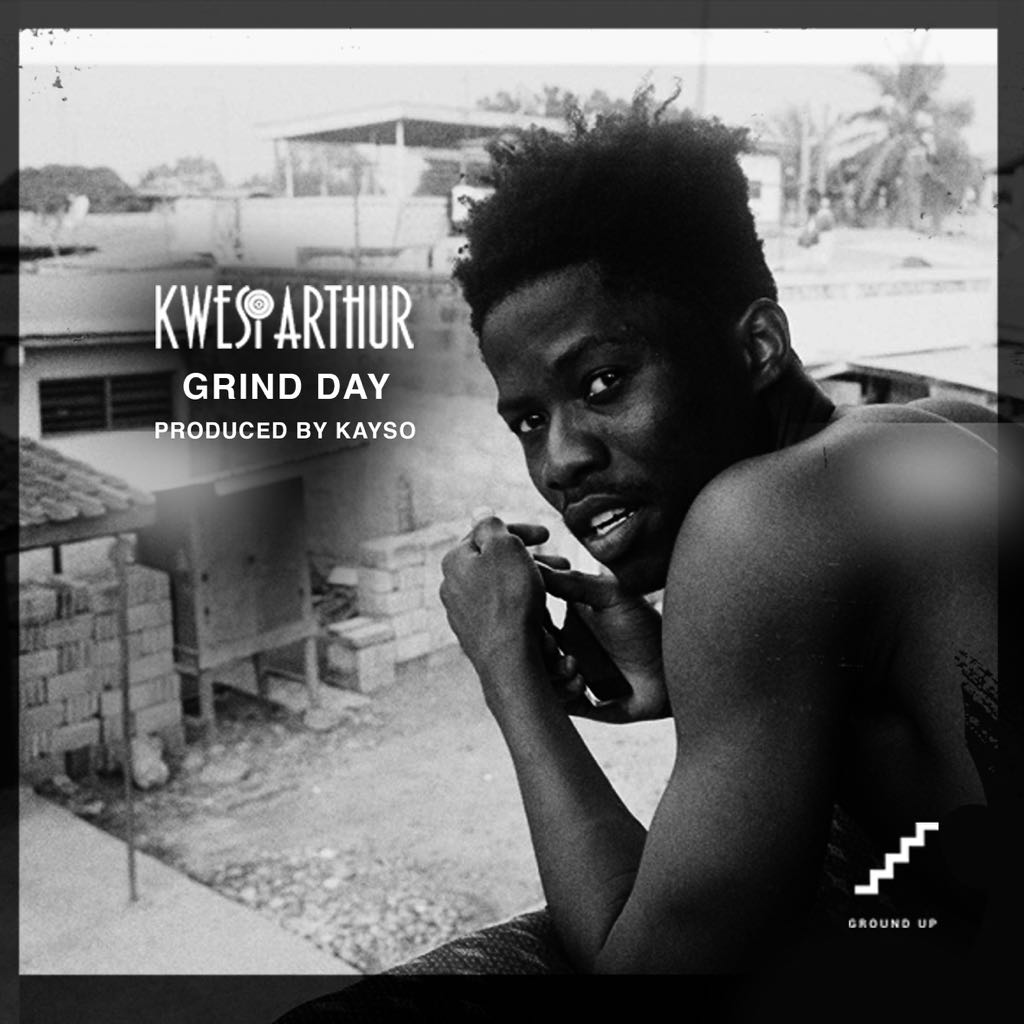 Having an in-house producer is one of the major keys in the music industry. For a rapper to get a producer that understands your art and syncs with you that connection is able to generate amazing results and immense hits.
Kwesi Arthur is on a rampage, and with the release of his recent E.P titled, "Live From Nkrumah Krom" we can clearly tell he's gearing up for the long journey ahead of him.
On this standout cut from the E.P you could literally feel the hustle in the bars and the tone of Kwesi in his quest to move "from a trotro to a range ro(ver)". The artist currently signed to GroundUp showcases his prowess in dropping hard bars while crooning on same song.
Origin: Nigeria
Nonso Amadi & Odunsi dropped a somewhat surprise E.P titled 'War' on the last weekend of April, making the month end on an actual bang. A dream collaboration which is able to match the expectation is one for the books. This is definitely one of the best projects to be released thus far this year.
On this particular record which sees Nonso at the helm of the production, the chemistry between the two on the record is at an all time high finding Odunsi very comfortable with his vocals.
With the general theme for the tape being about love, 'Don't' doesn't stray from the subject matter as both singers croon about their love interests and their inability to thrive without them. Amazing song, top-notch production and arrangement.
Steph Kapela – Veteran
Origin: Kenya
With every single song he drops, Steph Kapela shows immense growth in beat-selection, content and delivery. His singing has also tremendously improved. To cut it short, Steph Kapela has every right to "Feel like a Veteran" on this hip hop banger. The Kenyan rapper's partnership with fellow Kenyan producer Atwal Adwok seems like it was a match ordained by the music gods.
Steph Kapela never fails to show his dynamism by switching languages in his songs seamlessly. "Veteran" holds up quite well among his current list of bangers.
Origin: Ghana
Ria Boss dropped a superb 6-track EP last month. But of all the songs the highlight is on the closing track "Everything", calling it the best thing to happen on the entire tape would be an understatement. From the soulful production to the introspective lyrics. Ria Boss turned her writing skills up a notch to deliver this amazing song.
Origin: Ghana
This seemingly came out of nowhere and that's the amazing part about it. A lot of fanfare about song releases do nothing but to raise expectations which are hard to meet, but with surprise drops, expectations are either less or non-existent making the song much more amazing, if it happens to be good; better for the artist.
This is an amazing release from KwakuBs, from the bouncy beat by Kuvie to the melodious vibes from both KwakuBs and Abu. Odunsi could've added that extra spice with a verse on the record but him being on the hook is good enough to make this tune a hit.
Origin: Nigeria
I doubt Remy Baggins could stop if he even tried to, his productions carry a certain beauty about them; being Afrobeats or Hip-hop or any other genre Mr. Baggins decides to bless us with.
STRAFF and Jethrofaded (or Orinayo) did an exceptional job with the tone and melody they chose to utilize for this track. Giving the song an overall chill vibe.
Recently releasing his Vanilla Sky mixtape which features M.I Abaga  and production credit by Remy Baggins; STRAFF is not slowing down on his path to success. If he's able to continue with these stellar releases STRAFF's breakthrough might come sooner.
Origin: Nigeria
Kanaty deserves a standing ovation for this godly beat. Zilla shows substantial skill and style in this song. From the switch-ups in the verses to the rather impressive infectious hook. This song is radio-friendly and could go well to get Zilla a bigger fanbase.
The rapper otherwise known as 'Young Z' has been on a steady come-up since releasing his 'NE:GRO' EP last year as well as being extraordinary with his guest features.
Origin: Ghana
At this point Vacs seems like one of the newer acts that would go on to have a long successful career in the music industry. Not one to go with the gimmicks, he rather produces timeless songs which wouldn't easily fade with time.
"Baby Lele" is another testament to his superb artistry. Vacs sings about his lover over a gorgeous highlife-inspired beat or is it Afrobeats, you choose. Vacs is slowly creating a solid catalog for himself at the expense of rather being trendy with his compositions which would go a long way to solidify his place in the industry.
Origin: Ghana
Describing Adomaa and her unique penmanship would need an entire article in itself (soon come). After dropping the Drvmroll produced 'April Fool' (which she used to showcase her versatility) to awesome reviews at the top of the month, she returns with this rather soulful ballad.
As the first part of her 'Letters to Joy' series, 'When It Swings' finds Adomaa opening up about how stardom has affected her personal life. We get a peek into the stars life and thoughts, reiterating the fact that stars are not superhuman. TheGentleMan(TGM) provides the canvas on which Adomaa lets go of her emotions.
Origin: Nigeria
Ayomide Onaduja, the producer known as Goldkeyz brings together a piece of greatness from both worlds of singing and rapping in the form of Orinayo and Barelyanyhook respectively. Providing the instrumental to this exceptional tune.
Orinayo is a slept-on artist, his is a rather special case (more on this later). Barelyanyhook does nothing less than an extraordinary job with his sharp verses.
Origin: Kenya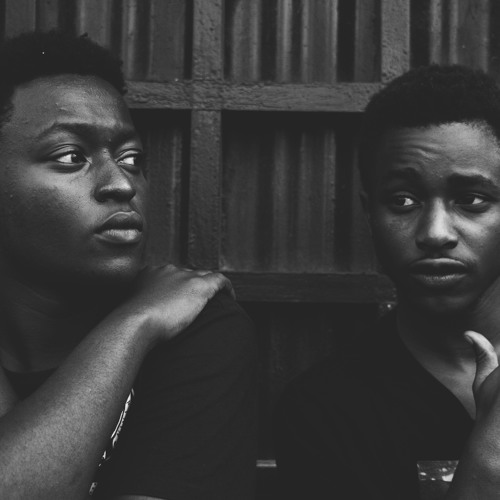 Duke & Haze took a modern day playboy theme and made an amazing song out of it. The song most young men sing when it gets to relationships these days is to have a little fun before getting into anything serious. Well, Nuru is clearly against that as she serenades to her lover about the feelings she had towards him.
This would have been an average; easily skippable song if it were bereft of the amazing hook from Nuru. This record would have been rather boring without her superb vocals, Duke & Haze delivered their verses with professionalism. Atwal never disappoints with his crisp production adding those perfect piano chords to calm those nerves.
Origin: Ghana
One Nation's ever-reclusive songstress Lady Jay drops this amazing single which was written and produced by Dex Kwasi. Definitely a late night banger.
The only reason we can think of for the lack of more material from Lady Jay would be that she happens to be a perfectionist. Lady Jay if you're reading this we need more music.
Origin: Nigeria
To Name A Few (made up of @golddrummachine and @Brum3h) is shaping up to be a front-runner in African Experimental music. The group which is currently under Euphonic Music Company based in Nigeria, released their latest musical offering.
The song, which is an eerie ballad about youthful exuberance, living life on the edge and most importantly being hit with the after effects of drugs/ realities of life. With lyrics like "We were walking circles, we were certain we would fly, we thought we were slipping into perfect paradise."
TNAF is poised for greatness and this song will go a long way in solidifying their growing catalog.